Seddons Awards
Our reputation is incredibly important to us – we really do take you under our wing, whether you are selling, lettings, buying, or renting.
We have always been proud of our high standard of customer service, our excellent customer feedback and highly acclaimed awards say it all. It's not just about what we do, it's about who we are. Repeated endorsements of our dedicated team speak for itself, we really do go that extra mile!
Seddons proud to be recognised for our efforts, and winning awards is always a real honour, what we do works! We match people with property.
The British Property Awards
The British Property Awards independently assess estate agents against a set of 25 criteria. Agents are judged on a town-by-town basis, highlighting the excellence within each town. Find out more by visiting the British Property Awards website.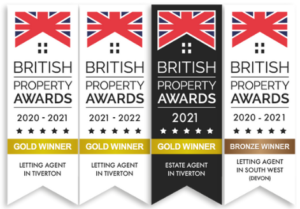 Awarded to Seddons by The British Property Awards
2020-2021 Gold Winner Letting Agent in Tiverton
2020-2021 Bronze Winner Letting Agent in South West (Devon)
2021-2022 Gold Winner local Letting Agent in Tiverton
2021 Gold Winner Estate Agent in Tiverton
allAgents Awards
allAgents fund the awards, meaning that no agent has been charged an entry fee, and allows everyone on their directory to be automatically entered, the winners achieve award recognition based entirely on feedback rating from clients, sharing their customer service experiences. Find out more by visiting the allAgents website.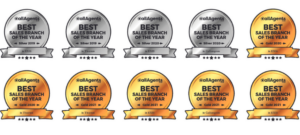 Awarded to Seddons by allAgents 
Silver 2019 Best Sales Branch of the Year in Tiverton
Silver 2019 Best Sales Branch of the Year in EX16
Gold 2020 Best Estate Agent in Tiverton
Gold 2020 Best Estate Agent in EX16
Silver 2020 Best Estate Agent in Cullompton
Silver 2020 Best Estate Agent in EX16
Gold 2021 Best Estate Agent in Tiverton
Gold 2021 Best Estate Agent in EX16
Gold 2021 Best Estate Agent in Cullompton
Gold 2021 Best Estate Agent in EX15